On Learning to Love Yourself
I have always struggled with confidence —especially my weight. When I was a Senior in high school, I had to take steroids to combat a virus and gained twenty pounds. Since, I haven't been able to lose the extra-pounds and have carried the weight of low self-esteem around with me. I've never been a tiny girl per say. And in a skewed society where beauty is largely determined by the size of your waist, I always felt awkward. But I'm slowly learning to be comfortable in my own skin and love myself.
Comparing yourself to others is a toxic activity. While, it's human-nature to care about what other's think… I am finally saying, "Screw it!" (And you should too!) I'm surrounded by people who love and support me, am thriving in my professional career, and found happiness in blogging. 
Flowers don't compare themselves to others, they just bloom.
Treat yourself like you're worthy. A couple months ago, I made a lifestyle change when my health became a concern. I began eating healthy, getting exercise, and listening to my body. We need to be good to ourselves. Treat and talk to yourself like you would someone you love.
Step out of your comfort zone. In the past year, I have surprised myself SO much! A year ago, I could never imagine that I'd be as independent and fearless as I am now. I have accomplished many things I was once scared of. Living on my own, driving in the rain, holding a snake (Now I OWN one!!), etc. But it's said that everything you want is just right outside your comfort zone… That's also why I decided to be proud of my body and take photos in a bikini!! Curves and all ?
Remember when Victoria Secret used to sell bathing suits? The good ol' days…
Thank God for Target! I love Target bathing suits —they are super cute and affordable!! Plus they have TONS of styles. (I have like 7 suits… ?) I love this top especially though… the halter top makes sure it alllll stays in and the aztec pattern is fun!
My beach cover up is from Ivory Ella. I've heard about Ivory Ella before but this is my first piece from them! My goodness, is it soft!! The cover up is a wonderful terry-cloth material. I think the tie-up front is SO adorable. I also really love the hood and kept throwing it up during the day! Actually, Ivory Ella just released an entire beach collection!
Women's High Neck Bikini Top – Multi Print – Xhilaration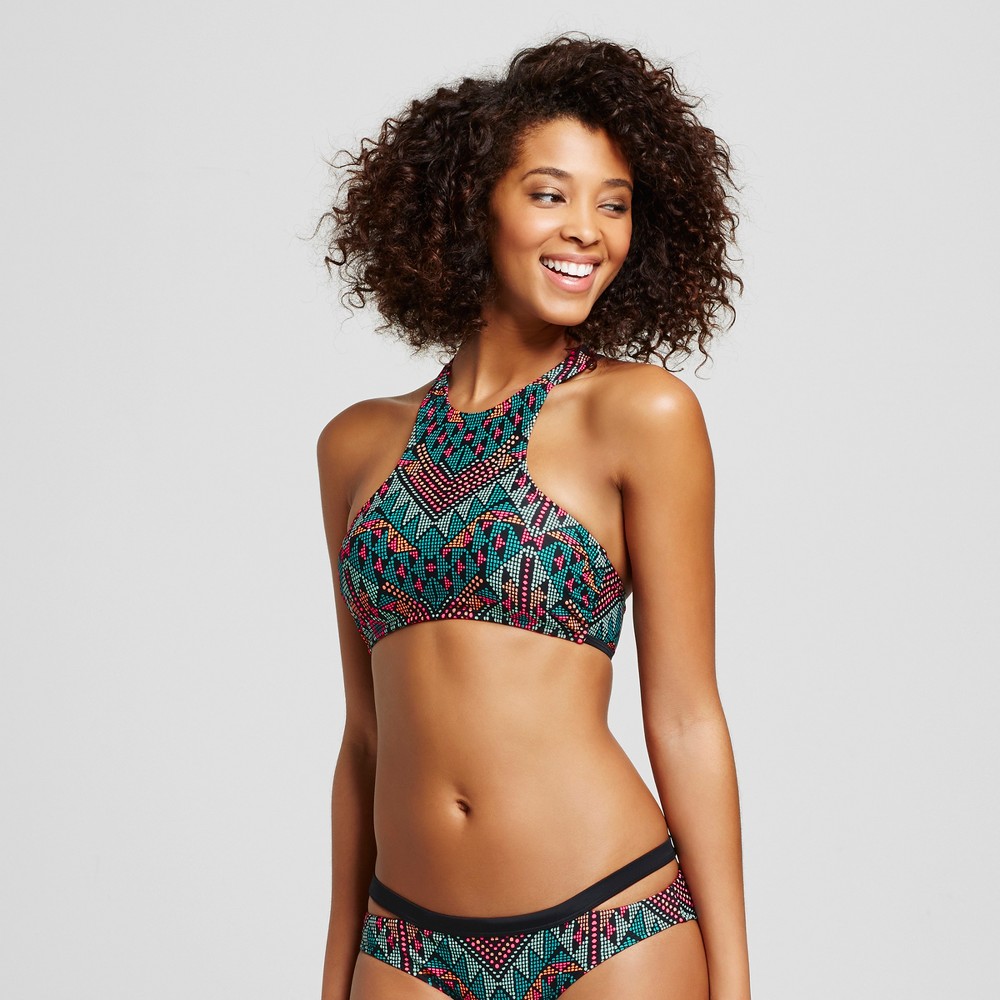 What beach are you closest to?
Are you a beach bum?
Related