Top 10 Target Beauty Picks
I absolutely love makeup! In another life, I'd be a beauty guru. In my free time, I often watch makeup tutorials, scroll through Pinterest's 'beauty' section, or stalk beauty bloggers… but… I suck at doing my own. If I try to do a smokey eye, it looks like I just got punched in the face. My everyday make-up routine consists of the same arsenal of products! I rarely spend over 10$ on a makeup product because I've found the perfect essentials that work great for not as much! The following beauty products can be found on Target shelves for less than a frappucino at Starbucks costs. 
♥ ♥ ♥
Maybelline® Volum' Express® The Falsies® Mascara
Maybelline's Falsies Mascara gives the illusion you're wearing false lashes in a tube! My eyelashes have never looked so good as when I started using Falsies. The wand is curved and flexible to give your lashes the perfect winged look. 
Maybelline Super Stay Matte Ink

I absolutely swear by this lipstick and have it in every color! I discovered Maybelline Super Stay from Influenster's Summer Splash box. Maybelline Super Stay is a great beauty "dupe" for Lipsense. The lipstick lasts hours and has even withstood Taco Tuesdays! You can eat, kiss, sweat, etc. and it won't budge! The colors are so vibrant and look beautiful on.  
CoverGirl TruBlend Blush

I love CoverGirl TruBlend Blush. The blush comes out wonderfully on my cheeks and the color makes my cheeks pop! The blush has also lasted me a WHILE (Like 6 months!) and has become a real staple in my everyday look.
NYX Professional Makeup Dream Catcher Shadow Palette

The NYX Professional Makeup Dream Catcher Shadow Palette has been my go-to palette since college. The colors are my favorite… perfect for day OR night! The palette is great quality and the shadows pigmentation is flawless.
Batiste Original Clean Dry Shampoo

Thank God for dry shampoo! This stuff saves my life. Just a few sprays of Batiste in the morning and my hair looks fresh! Plus Batiste Dry Shampoo smells amazing. Awesome product for a good price.
Neutrogena® Makeup Remover Cleansing Towelettes

No makeup remover does a better job than Neutrogena! Neutrogena's wipes can take all my makeup off with a single towelette. Plus, they don't feel oily or rough. My face feels clean and refreshed after using one!
COVERGIRL® Clean Matte™ BB Cream

I made the switch from foundation to tinted BB Cream recently and my skin thanks me for it! BB Cream is wonderful because it "moisturizes, protects, and corrects". Covergirl's BB Cream makes my skin feel amazing, look picture perfect, and has all day coverage! A little bit goes a long way as well. 
Honest Beauty Contour + Highlight Kit

THIS. This is the best highlighter I have ever seen/used in my life! Honest Beauty Contour + Highlight Kit is fantastic. The highlighter is stunning and illuminating! The only contour kit you'll need to sculpt and highlight like a pro in seconds. I feel radiant when I use this kit.
NYX Professional Makeup SFX Setting Powder

Finish your makeup routine off with SFX Setting Powder. The finishing powder fills in all fine lines and pores while also locking in your makeup, leaving you worry free! Your look will be matte and fresh after finishing with this powder.
e.l.f. Mineral Infused Face Primer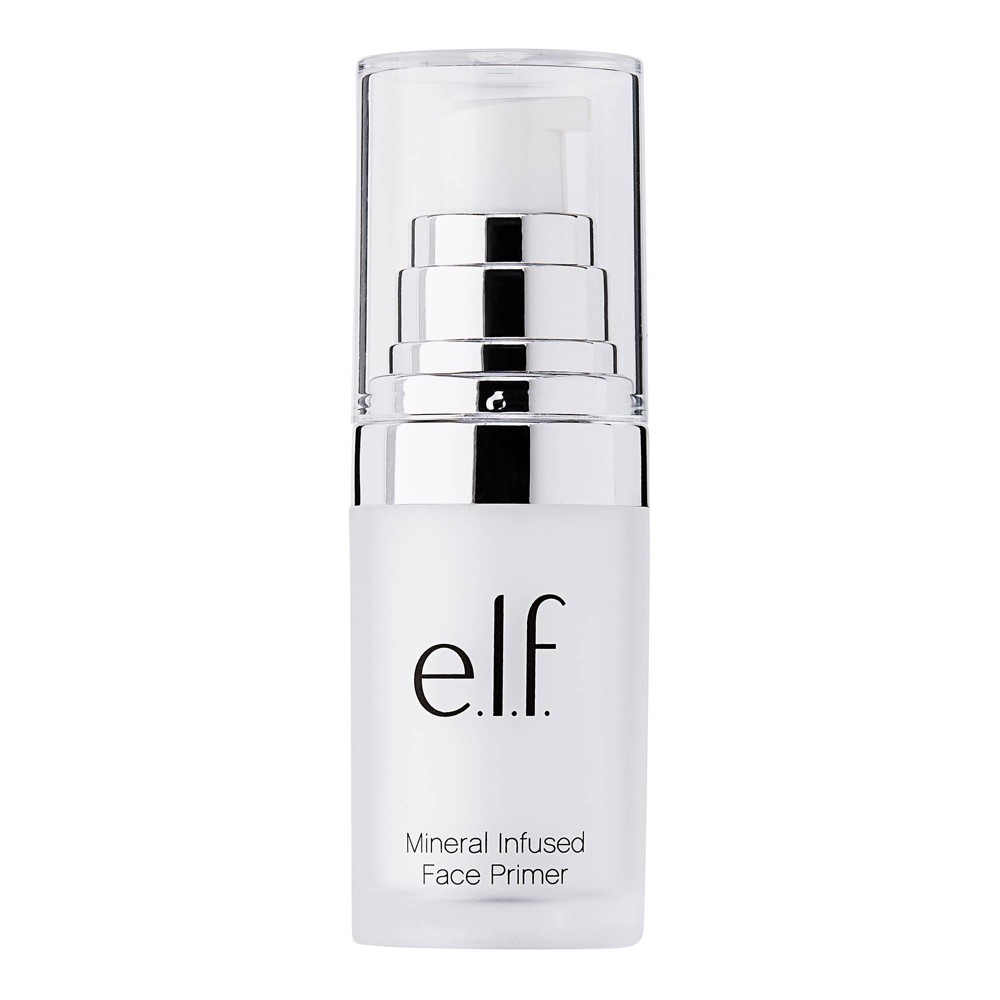 The e.l.f. Mineral Infused Face Primer works magic! They offer different formulas for different skin types… you can pick the perfect one for you! Choose which one you want and enjoy makeup that perfectly blends and hides any imperfections.
Pin it:
Related
You May Also Like